VISUCOM IS EEN FULL-SERVICE ONTWERP- EN PRODUCTIEBUREAU BINNEN
DE GRAFISCHE EN FOTOGRAFISCHE SECTOR
Sinds 1988 biedt Visucom een doeltreffend concept dat strategie verbindt met creativiteit.
Met onze knowhow helpen we organisaties met hun visuele communicatie of onderdelen daarvan, zoals profilering, branding, print en campagne, huisstijl en logo, website.
We vertalen uw product- of bedrijfsverhaal op een creatieve manier.
We bieden u advies op vlak van media en vorm keuze, kleuren, typografie, productstijl, fotografie en materialen.
Waarmee kunnen we je van dienst zijn?
CREATIVE SERVICES • PHOTOGRAPHY • PACKAGING  • BRANDING • SIGNING
INTERIOR & FAIR • WEB • HANDLING
CREATIVE SERVICES
Brochure
Advertentie
Illustratie
Huisstijl en logo
Grootformaat
PHOTOGRAPHY
Studio en locatiewerk
Industrie
Architectuur
Packshots
Voeding
PACKAGING & LABELING
Concept en creatie
Productie
Promotie
Mock-up
BRANDING
Identity design
POS Communicatie
Promo & acties
Sample presentatie
SIGNING & INTERIOR
Signalisatie
Kantoor & POS Decoratie
Outdoor visuals
Lichtreclame
Gevel decoratie
Voertuigdecoratie
Sample presentatie
Laten we samenwerken
VERTEL ME ALLES OVER JE KOMENDE PROJECTEN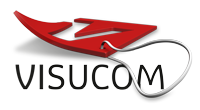 LEOPOLDDREEF 30
9290 BERLARE